Good Things Coming


Destination Higher
Only Up From Here
Go Higher
You've earned the right to expect the best things in life. And that includes your cannabis. Enjoy your first class flight of handcrafted sun-grown cannabis strains by top breeders like Compound Genetics, Tiki Madman, and more.
Hit It Big
Even when you're on top of your game, there's always another level. Elevate with our premium Live Resin and Live Rosin carts, made from hand-picked, high-quality flower. Keep climbing.
All-Time High
Success doesn't have limitations.
When you hustle hard, sky's the limit.
Blast off with our Live Resin and Live Rosin concentrates,
extracted exclusively from the highest quality flower.
Ready For Takeoff
On the road to greatness, time is of the essence.
Cut corners with our pre-rolls. Ground from premium flower and rolled with precision, enjoy a slow and even smoke, bringing you closer to cruising altitude.
Chews Your High
Taking the stairs has its advantages. When you grind for it, success tastes even sweeter. Reach your cruising altitude with our flavorful edibles. Keep going up.

High Taste, Micro Dose
Victory tastes sweet. When you're winning at life, you don't want to come down. With our micro-dose drops, you don't have to. Celebrate your wins with little drops that go a long way. Live on cloud nine.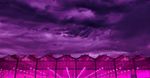 Copperstate Farms: Where Good Things Begin
You have a higher standard, and Copperstate Farms represents. With 1.7 million square feet of canopy, their curated, all-natural flowers receive over 300 days of sunlight atop the Colorado Plateau. Cultivated from seed to smoke to be the pinnacle of excellence. Delivered directly to You: a High-Caliber product for a High-Caliber consumer.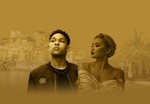 Elevate Your Vibe